Warranty Information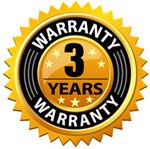 Our warranty is based on Newton's First Rule of physics in the Three Laws of Motion, which is that "an object will remain at rest or in a uniform state of motion unless that state is changed by an external force," meaning that a refinished surface can only be breached by an outside source, which would include the following bullet points, as well as the "Do's & Don'ts" in the Refinishing Care Instructions.
We warranty our refinishing work for 3 years against bubbling and peeling due to workmanship or product defects, with these 3 exclusions:
Bubbling or peeling due to chipping

:

A refinished surface can chip just like a non-refinished surface, so if your refinished surface does get chipped (from dropping something in the tub, for example), keep the area as dry as possible and contact us to schedule a repair (a $175 minimum repair charge will apply).  Timing is especially important if the chip is located below the waterline, because water can eventually work its way beneath the refinished surface and cause the refinished surface to bubble and peel.
Bubbling or peeling due to moisture entrapment:  Setting and leaving items like wet or soapy bottles, jars, washcloths, or bar soap on a refinished surface can cause moisture to get trapped between these items and the refinished surface, causing it to bubble and then peel when picking up the item.  We recommend using a shower caddy or soap dish in the bath area to avoid this.
Bubbling or peeling

due to unrepaired leaks

:  Even infrequent dripping water on a refinished surface, especially near the drain, may cause it to eventually bubble and finally start to peel.  Don't let a leaky faucet go un-repaired.
About Repairs:  Please note that our warranty is specifically related to the two things under our control:  workmanship and product defects.  We can not guarantee that rust, cracks, or holes won't reappear later in a bathtub, shower, sink, or shower floor if the underlying source of the damage (possibly a house shift, improper initial installation, water leak, or previous damage to the same area) has not been corrected.
---
Refinishing Care Instructions
A professionally refinished surface looks, feels, and cleans like brand new, so thoroughly check your cleaning product labels to be sure you're using only mild, non-abrasive products without bleach.  Always use a non-abrasive sponge or damp cloth when cleaning because as with any new surface, the finish or shine can be dulled or damaged by abrasive applicators.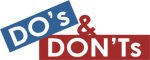 Although most liquid and foam 'green' cleaners purport to be safe, you must always read the label yourself to make sure they do not contain bleach or abrasives (never use Kaboom!).
We recommend diluted Simple Green Ready to Use, or even a wet soapy washcloth.  In any case, always be sure to thoroughly rinse away your cleaning solution.
For optimal results, maintain a non-silicone caulking around all refinished surfaces, especially bathtubs.  We recommend Loctite's Polyseamseal Ultra (found at Lowe's), or DAP's Kwik Seal caulk (found at Home Depot).
---
Here are some things that you do

not

want to do to a refinished surface:
Do not  set or leave items like wet or soapy bottles, washcloths, or bar soap on bathtub or sink ledges because it can cause moisture build-up between those items and the refinished surface, which can lead to peeling, and void your warranty.  Use a shower caddy in the bath area instead.

Do not allow metal or hard plastic toys in the tub, as they can deeply scrape and even break the refinishing seal.

Do not bathe animals in the tub, as their claws could breach the surface.

Do not let a leaky faucet go un-repaired.  Even infrequent dripping can eventually cause surface bubbling and peeling.

Do not use

any

kind of hair dye, colored bath oils, or bath bombs in the bathtub or sink.  Also, if you have dye in your hair, do not rest your head on the back of the tub, as the chemicals could penetrate the surface.

If you ever use a mat in a refinished bathtub, do not leave it in the bathtub.  You must remove it after each use to avoid moisture build-up between the mat and the tub, which can lead to peeling and void your warranty.

If you have a known low spot in your tub, be sure to brush the water away from that area after bathing or showering so that water will not "pool" there and possibly cause the surface to bubble and peel.
Service Areas
Our service areas extend to most of the Dallas Fort Worth metroplex. Jim's home base is Colleyville, so he generally services the cities of Argyle, Bedford, Carrollton, Colleyville, Coppell, Euless, Flower Mound, Fort Worth, Grapevine, Haltom City, Haslet, Hurst, Justin, Keller, Lewisville, Northlake, North Richland Hills, Richland Hills, Roanoke, Saginaw, Southlake, Trophy Club, Watauga, and Westlake.  
David's home base is Dallas, so he generally services the cities of Arlington, Cedar Hill, Dallas, DeSoto, Duncanville, Farmers Branch, Garland, Grand Prairie, Hutchins, Irving, Lancaster, Mesquite, Plano, Richardson, and Rowlett.  These cities indicate our maximum travel range.  Outside of these areas an additional travel charge would apply, or if Jim and David crossed areas.
Call Debbie at 817.305.0300 or email

[email protected]

if you're unsure whether we travel to your area without an additional travel charge, which generally ranges from $25-$50 per day.